ABOUT
PANEL is a space for contemporary art in Los Angeles California that hosts a residency, exhibitions and events with an emphasis on newly commissioned work. Our hope is to explore new organizational models that support artists' process and bring practice into the instance of display.
The PANEL COLLECTIVE represents a growing collective of artists who oversee a diverse collection of contemporary art together - a collective of collectors who co-own a collection.
PANEL is organized by Armbay Zakaria, Chiara Giovando and Neil Doshi
EVENTS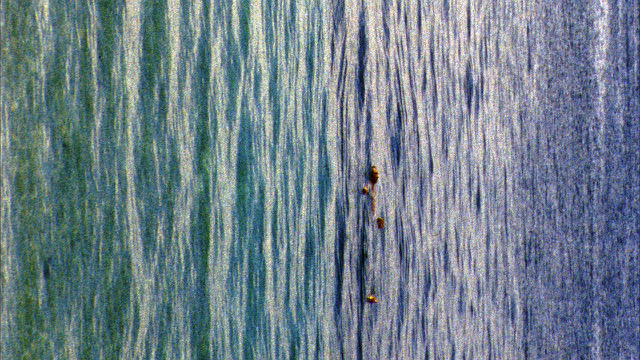 screening
Apple Pie
Thursday Apr 27, 7pm
Please join us for a special screening of Apple Pie, a new film from New Zealand/Portland based filmmaker, Sam Hamilton. Also performing will be Brian Crook (The Renderers) with Metal Rouge.
Sam Hamilton, 2016 Duration: 80 min
Apple Pie is a new feature length experimental film by artist Sam Hamilton (Aotearoa New Zealand / US). Featuring Samoan dancer Loane Papali'i and a cast of 25 others. Apple Pie was shot and produced on super 16mm film over three years in Aotearoa New Zealand, Samoa and at an astrophysics observatory atop a remote mountaintop in eastern Oregon.
Apple Pie is organized around ten semi-autonomous, yet systemically correlative lines of inquiry - or chapters - designed as a relational architecture to inhabit rather than a script to follow. Each chapter takes a conceptual departure from objects within our solar system, creating a cinematic ecology to playfully yet critically explore the ontological fabric of who – and how - we are in relation to the world/s we inhabit. Apple Pie weaves together strategies of structuralist film with psychedelic optic experience with a constellation of new materialist and situationist meditations, sub-atomic choreographies, cognitive meta-objects and deconstructions of political meridians in relationship to "being".
Biography
Documentation
---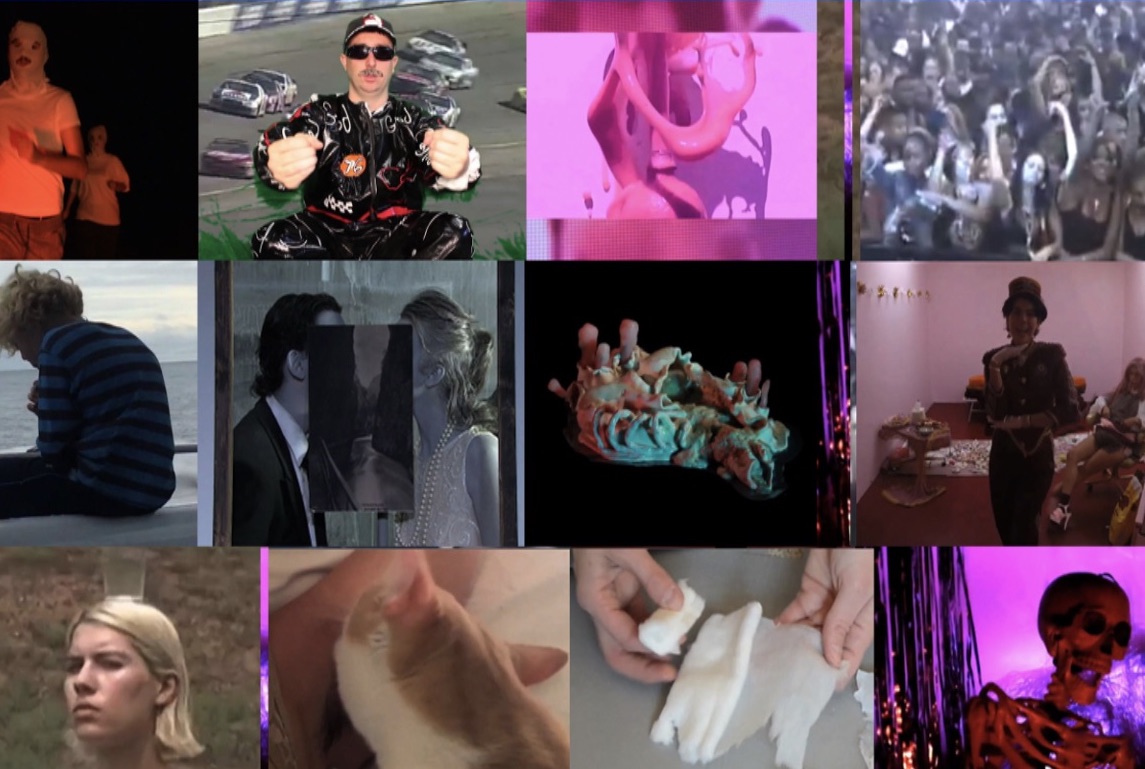 screening
Special Screening for Aimee Goguen's Accidentally on Purpose
Thursday Feb 16, 7pm
Special Screening for
Aimee Goguen's
Accidentally on Purpose
Closing party and screening for the exhibition
Thursday February 16
Doors 7pm
Screening 8pm
With video works by:
Aimee Goguen, Harry Dodge, Rollin Hunt, James Raymond, Keith Ballard, Patrick Braden Woody, Alison Peery, Alex Beauregard, Serene B Loin, Magnus Flowers, Amia Yokoyama, Courtney Cone, Sarah Manuwal, Suavitel Paper (Cosima Schietekat) and Nena Zinovieff
Biography
Documentation
---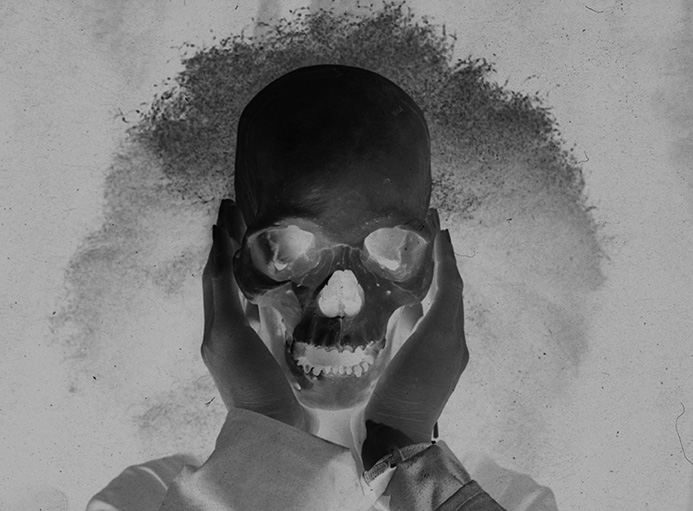 performance
Skeleton
Sunday Dec 4, 8pm
The expanded-cinema performance piece Skeleton, is a collaboration between the noise trio Sult (Oakland / Oslo) and filmmaker Greg Pope (London).
The darkened room, our cave, our shelter and religion. Ghosts dancing in the flame, images are cast and wood splits. Sound and light waves vibrate and refract. The skeleton is animated; a shadowy play in four movements.
Meditative and mind-altering light and sound experience by Sam Rowell
Rikki Rothenberg will perform a dance work that is engaged with the unknown and the invisible - exploring the body's inherent knowledge with respect to what is needed and looking at the needs of a space. She is joined by Jeffrey Kriksciun.
$7 suggested donation, dress warmly
Biography
Documentation
---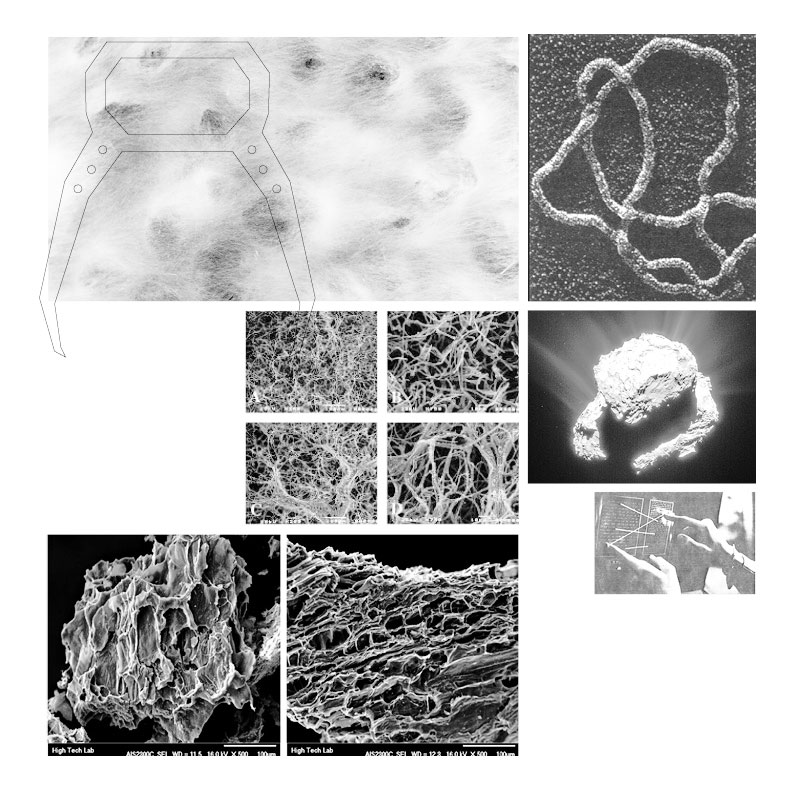 Projects
Lisa Radon & Chiara Giovando
Lander
April 21–April 21, 2019
Opens
Sunday Apr 21, 4pm
A temporary gesture touches down. Please join
us.
April 21, 4 - 6:45 PM
5 PM Sounding Performance
Section Six, Joshua Tree CA
Latitude 34.1124 Longitude -116.2848
LANDER is a gathering to explore and experience
low-impact, nomadic technologies for opening, focusing and in so
doing, beginning to prototype other futures. We will meet on public
land to erect and disassemble this mobile altar.
The event will end promptly at 6:45; gates to Section Six
are locked at 7 PM.
62882 Onaga Trail, Joshua Tree, CA
Contact: info@panel.la
January 1, 2018
We are writing to let you know PANEL LA has moved on to its next level of research. This level is in fact done in an exterior state. Meaning, that it is done completely exterior from the body. At this level, the body is nothing more than an impediment, an encumbrance to any further gain.

Thus, in January PANEL LA discarded its first body–not without violence, losing one's first body is always painful. This body was possessed by a capitalist and rendered obsolete through unsustainable and speculative growth–so ceased to facilitate PANEL's existence in this universe, and in fact that body had become an impediment to the work it now must do outside of its confines. As PANEL's friends, we felt it was important that you were the first to know.

I can understand that many of you are probably experiencing the effects of this. However, it is important that you can put this into the proper perspective. The being we knew as PANEL still exists. However, the body is gone for now. Although you may feel grief, understand that PANEL has simply moved on to its next step...

Upcoming Projects Include:

Publication Release / Carmen Argote, Documentation of Mobile Platform and Economies of Art Production, (working title), June 2018, part of Made in LA at the HAMMER Museum

Web Based Project / Lisa Radon, proposal for the creation of an open sourced glyph with forthcoming publication, TBA, 2018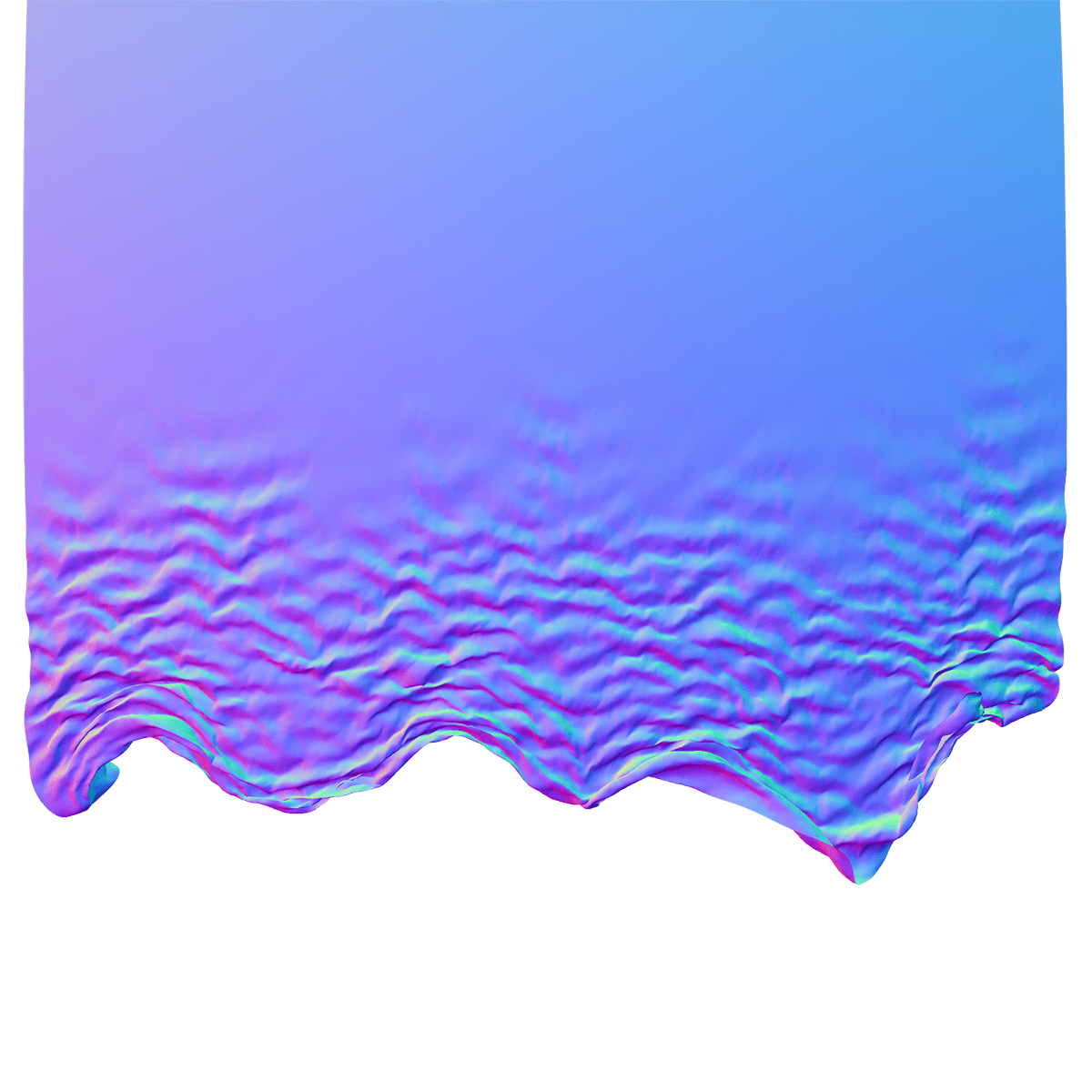 Exhibition
Nate Gonzales-Hess
Simulated Labor
November 12–December 31, 2017
Opens
Saturday Nov 11, 4pm
Simulated Labor is the first solo exhibition of Nate Gonzales-Hess. Using software tools from the spheres of special effects and scientific modeling, the artist has created mathematical approximations of the natural world to explore the entropic processes that differentiate real life from virtual life (data). His pieces are "stills" harvested from animated simulations: stasis points of decay, breakdowns and collapses applied to imagined materials in various states of entropy.
As relationships of scale and perspective become more complicated, digital descriptions ultimately fall into the realm of approximation and abstraction. How do we simulate something as impossibly complex and vast as the ocean? And what understanding do we gain or lose by trying? Simulated Labor acknowledges that the tools of digital rendering lay foundations for the mathematical aesthetics that we increasingly inhabit. And yet, software is not a cold machine — In a sense we can consider the imagination or individualistic vantage points of the coder as an injection of the infinite within the reduced state of simulation.
Biography
Nate Gonzales-Hess (b. 1984, Tucson, AZ) creates physically and virtually rendered sculpture and volumetric animation to explore how creative labor operates in relationship to current and traditional technologies. He studied at Städelschule, Frankfurt am Main and Otis College of Art and Design, where he received his BFA in 2006, and has shown internationally at venues including Human Resources (Los Angeles), the Biltmore Hotel (Los Angeles), Disjecta Contemporary Art Center (Portland), Rhizome.org, and Beige Cube (Frankfurt am Main).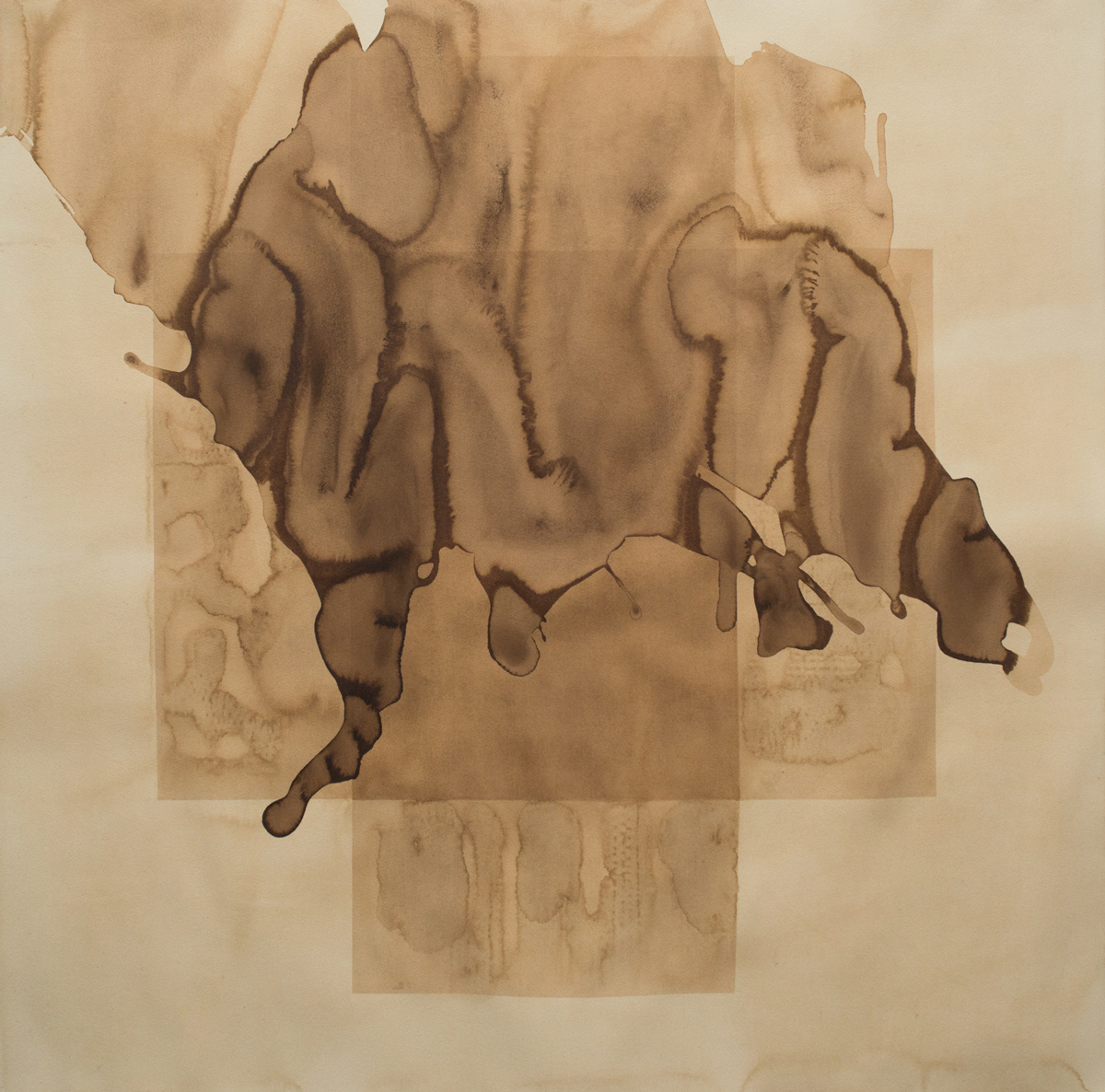 Exhibition
Carmen Argote
Pyramids
September 24–October 29, 2017
Opens
Saturday Sep 23, 5pm
Pyramids is a solo exhibition by Carmen Argote that includes a large scale new sculptural installation, drawings and video that engage questions surrounding distorted notions of luxury and value. Argote uses poor materials in this work, ripped cardboard, coffee grounds, pine needles, to reflect upon economic mobility, labor, and the potential of sculpture as a site of production.
"We deserve to participate in a creative economy."
—Carmen Argote
"If among a nation of hunters, for example, it usually costs twice the labor to kill a beaver which it does to kill a deer, one beaver should naturally exchange for or be worth two deer."
—Adam Smith, The Wealth of Nations, Book I, Chapter VII
Biography
Carmen Argote is a Los Angeles based artist who's work focuses on the exploration of personal history through architecture and the spaces that she inhabits.
Argote received her MFA from UCLA in 2007 and attended the Skowhegan School of Painting and Sculpture in 2009. Argote exhibited at the Vincent Price Museum in 2013 and at the 2017 California Pacific Triennial: Building As Ever at The Orange County Museum of Art. She is currently exhibiting work as part of Mi Tierra: Contemporary Artists Explore Place at the Denver Art Museum, and at Home-So Different, So Appealing at the Los Angeles County Museum of Art as part of the Getty Foundation's Pacific Standard Time LA/LA. Argote's work will be included in Proyectos LA with Instituto de Vision this September.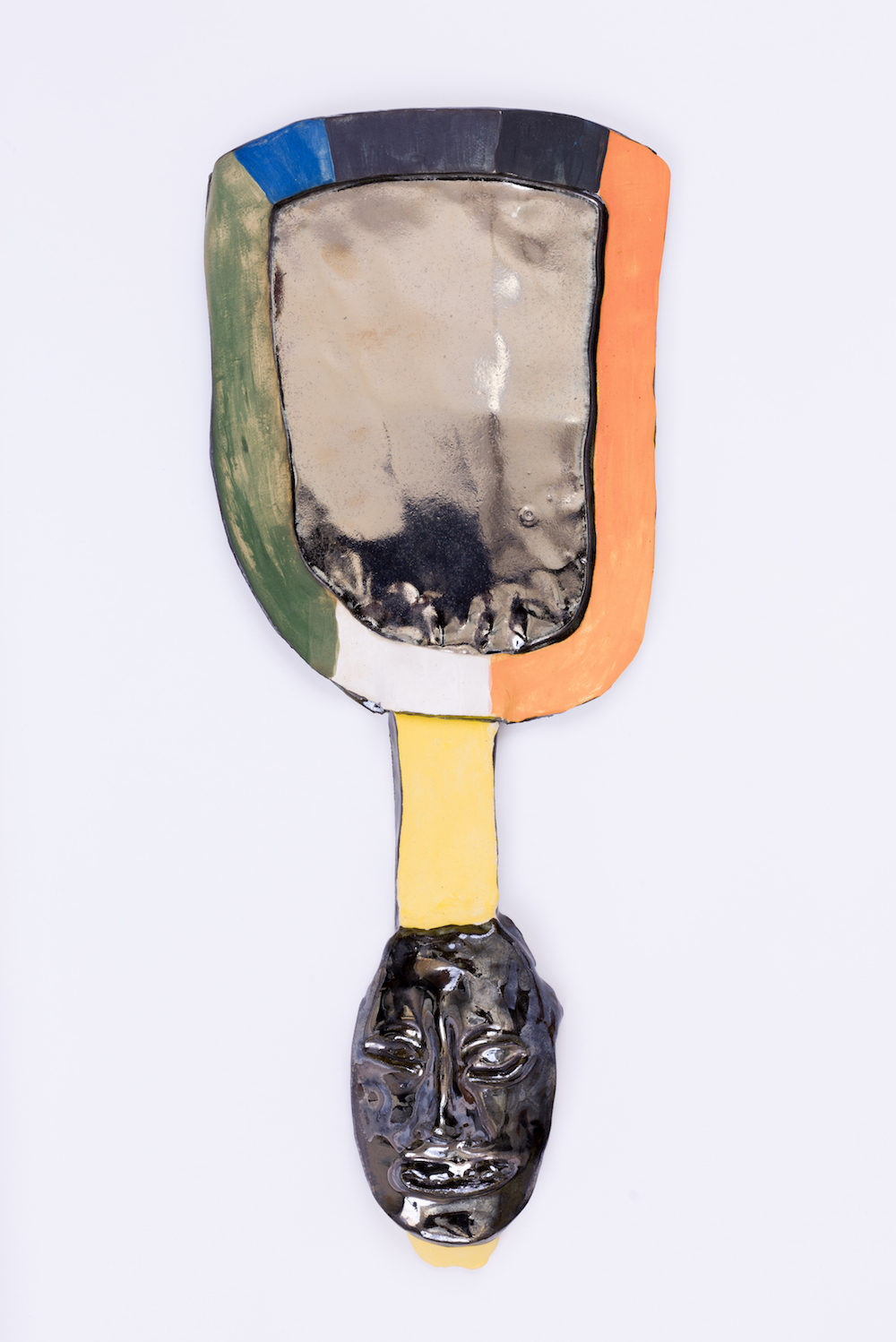 Exhibition
Daniel Long &
Alexandra Eastburn
Pamper Rooms
April 14–May 21, 2017
Opens
Thursday Apr 13, 7pm
Pamper Rooms will show new paintings and sculpture from Daniel Long and Alexandra Eastburn. Living and working together on site for six weeks, the two artists have created a series of environments within the gallery. A snake through the walls, alters and stalls. Pamper, a line of sight, co-ocurring horizons move down the hall.
Biography
Daniel Long received his MFA from the Visual Studies Program at Pacific Northwest College of Art in 2013. His work has been exhibited at Artist Curated Projects, Los Angeles, CA; Portland Museum of Modern Art, Portland, OR; ALL RISE, Seattle, WA; Portland Disjecta Contemporary Art Center, Portland, OR; Powerhouse Memphis, Memphis, TN; and The Outside Museum curated by Thousand Points of Light and PMoMA in Joshua Tree, CA. Born in Memphis, TN, Long currently lives and works in Portland, OR.
Alexandra Eastburn (b. in 1987) lives and works in Memphis, TN. She received her BFA at Memphis College of Art with an emphasis in drawing. Her works have been exhibited at the Garrison Art Center in NY, 166 Mott St, NY, NY, Glitch Gallery, Memphis, TN; and was selected to be a resident at Holy Underground in Baltimore, MD. She is currently the synth player for the band NOTS.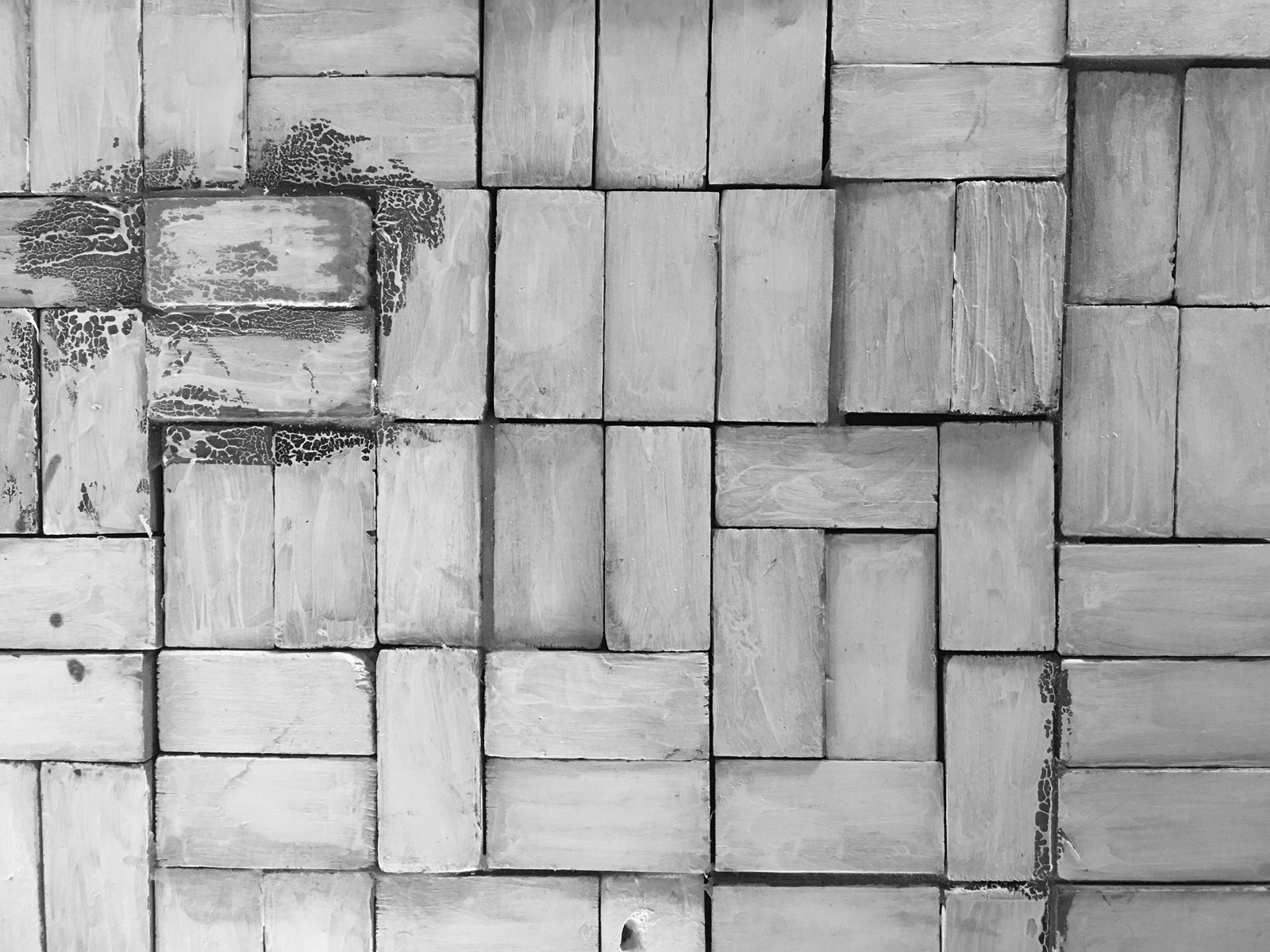 Exhibition
Aimee Goguen
Accidentally on Purpose
January 20–February 19, 2017
Opens
Thursday Jan 19, 8pm
This exhibition includes new video and sculpture and marks the largest showing of Aimee Goguen's work to date. As part of the installation, Goguen has included over 25 works from artists in her community. Each of these artists have collaborated with Goguen as performers in her video pieces. We hope that this exhibition speaks to the ways that art is always produced in community, that it does not appear discreet out of the void, but rather it is made through exchange, and floats on the stream of the collective unconscious.
With:
David Aguirre, Ryan Archambault, Keith Ballard, Math Bass, Sophie Boch, Alex Beauregard, Courtney Cone, Lauren Davis Fisher, Magnus Flowers, Ben Hall, Rollin Hunt, Owen Hutchinson, Alice Lang, Brooks AdaLioryn, Serene B. Loin, Aaron MacLachlan, Sarah Manuwal, Anna Másdóttir, Alison Peery, Mary Rasmussen, James Raymond, Rachelle Sawatsky, Cosima Schietekat, Tomas Seidita, Celeste Dupuy-Spencer, Joanna Swan, Patrick Braden Woody, Amia Yokoyama, Nena Zinovieff.
Biography
Aimee Goguen completed her undergraduate studies in Experimental Animation, and then received her MFA in Visual Art at California Institute of the Arts. Her work uses repetition, surface and orifice to explore the grotesque, the intimate and the sensual. Backdrops of videos become sculptures, gestures are distorted, stilled and blown up to become color fields and lo-fi textures are painstakingly produced as pixelated surfaces are rendered in thousands of hand carved and painted blocks of wood. She has participated in several group shows nationally including Protuberances at LAXART, LA, Things, Participant Inc, NY, Outside Museum, with PMOMA and TPL, and Hustle With My Muscle; Outfest, REDCAT, LA. Her animation work is part of the films, Queercore: How to Punk A Revolution, and William S. Burroughs: A Man Within. Goguen co-curates video showcase, After Glow with Harry Dodge.