ABOUT
PANEL is a space for contemporary art in Los Angeles California that hosts a residency, exhibitions and events with an emphasis on newly commissioned work and a desire to serve artists and their community. PANEL is engaged in an experiment that incorporates the studio process more directly into the event of the exhibition. We provide artists with a month long residency in the gallery prior to the exhibition and access to an onsite production shop as well as support from our curator, technician and designer. The hope is to find institutional models that support an artist's practice holistically, and to bring process and practice into the instance of display that exhibition tends to privilege.
Panel is organized by Armbay Zakaria, Chiara Giovando, Neil Doshi
CONTACT
HOURS
Th–Sat,12–5PM
1914 Raymond Ave.
Los Angeles, CA 90007
info@panel.la
EVENTS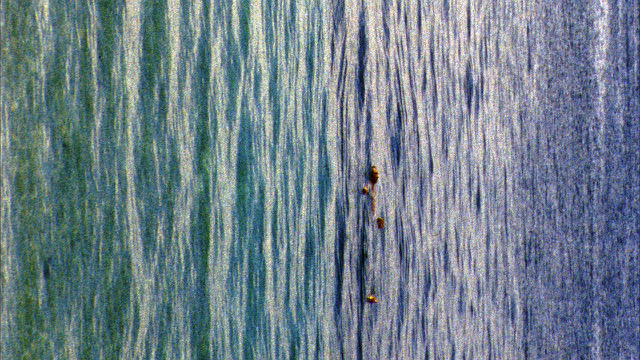 screening
Apple Pie
Thursday Apr 27, 7pm
Please join us for a special screening of Apple Pie, a new film from New Zealand/Portland based filmmaker, Sam Hamilton. Also performing will be Brian Crook (The Renderers) with Metal Rouge.
Sam Hamilton, 2016 Duration: 80 min
Apple Pie is a new feature length experimental film by artist Sam Hamilton (Aotearoa New Zealand / US). Featuring Samoan dancer Loane Papali'i and a cast of 25 others. Apple Pie was shot and produced on super 16mm film over three years in Aotearoa New Zealand, Samoa and at an astrophysics observatory atop a remote mountaintop in eastern Oregon.
Apple Pie is organized around ten semi-autonomous, yet systemically correlative lines of inquiry - or chapters - designed as a relational architecture to inhabit rather than a script to follow. Each chapter takes a conceptual departure from objects within our solar system, creating a cinematic ecology to playfully yet critically explore the ontological fabric of who – and how - we are in relation to the world/s we inhabit. Apple Pie weaves together strategies of structuralist film with psychedelic optic experience with a constellation of new materialist and situationist meditations, sub-atomic choreographies, cognitive meta-objects and deconstructions of political meridians in relationship to "being".
Biography
Documentation
---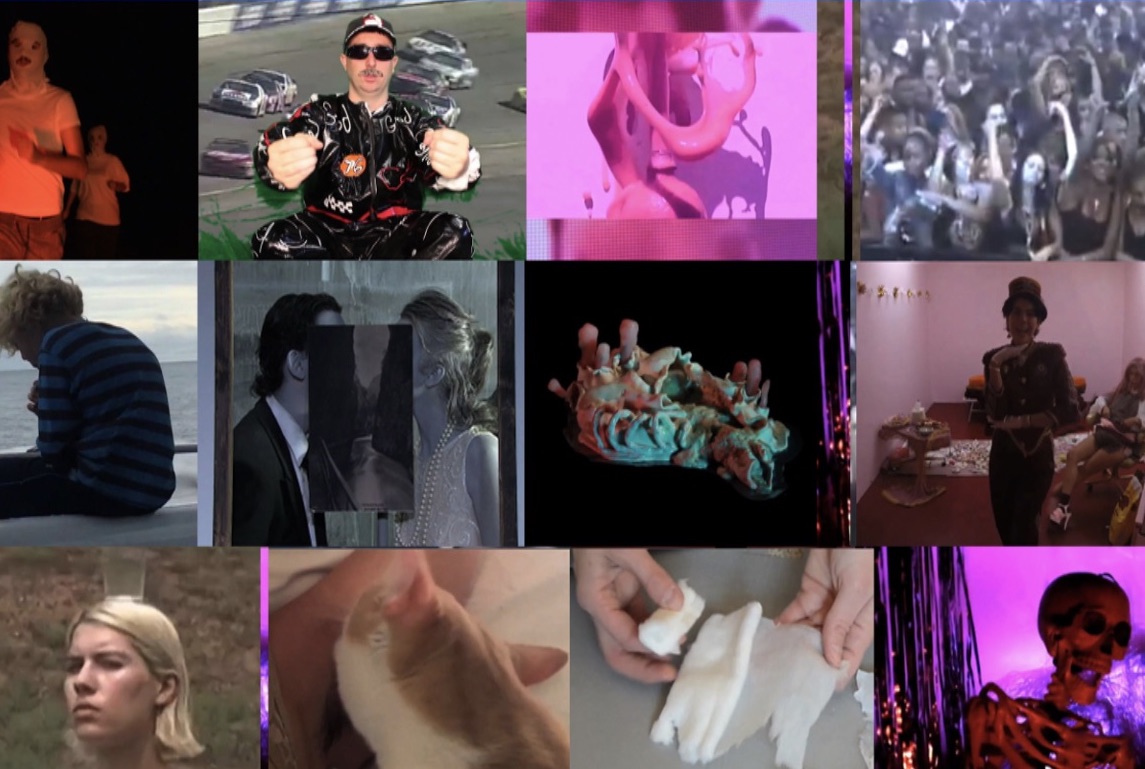 screening
Special Screening for Aimee Goguen's Accidentally on Purpose
Thursday Feb 16, 7pm
Special Screening for
Aimee Goguen's
Accidentally on Purpose
Closing party and screening for the exhibition
Thursday February 16
Doors 7pm
Screening 8pm
With video works by:
Aimee Goguen, Harry Dodge, Rollin Hunt, James Raymond, Keith Ballard, Patrick Braden Woody, Alison Peery, Alex Beauregard, Serene B Loin, Magnus Flowers, Amia Yokoyama, Courtney Cone, Sarah Manuwal, Suavitel Paper (Cosima Schietekat) and Nena Zinovieff
Biography
Documentation
---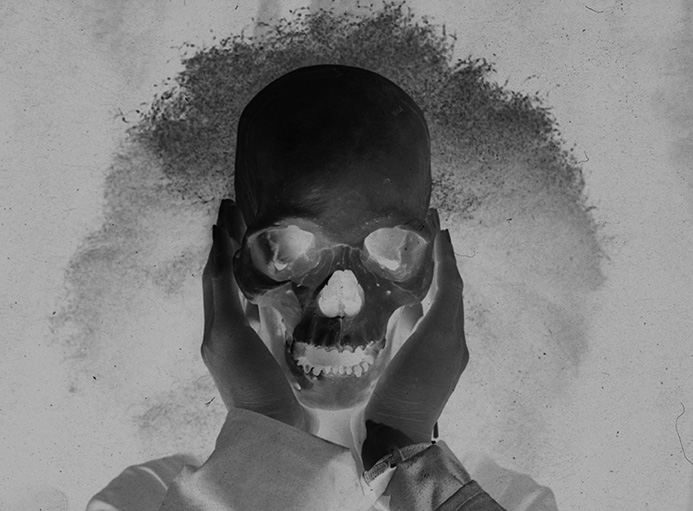 performance
Skeleton
Sunday Dec 4, 8pm
The expanded-cinema performance piece Skeleton, is a collaboration between the noise trio Sult (Oakland / Oslo) and filmmaker Greg Pope (London).
The darkened room, our cave, our shelter and religion. Ghosts dancing in the flame, images are cast and wood splits. Sound and light waves vibrate and refract. The skeleton is animated; a shadowy play in four movements.
Meditative and mind-altering light and sound experience by Sam Rowell
Rikki Rothenberg will perform a dance work that is engaged with the unknown and the invisible - exploring the body's inherent knowledge with respect to what is needed and looking at the needs of a space. She is joined by Jeffrey Kriksciun.
$7 suggested donation, dress warmly
Biography
Documentation
---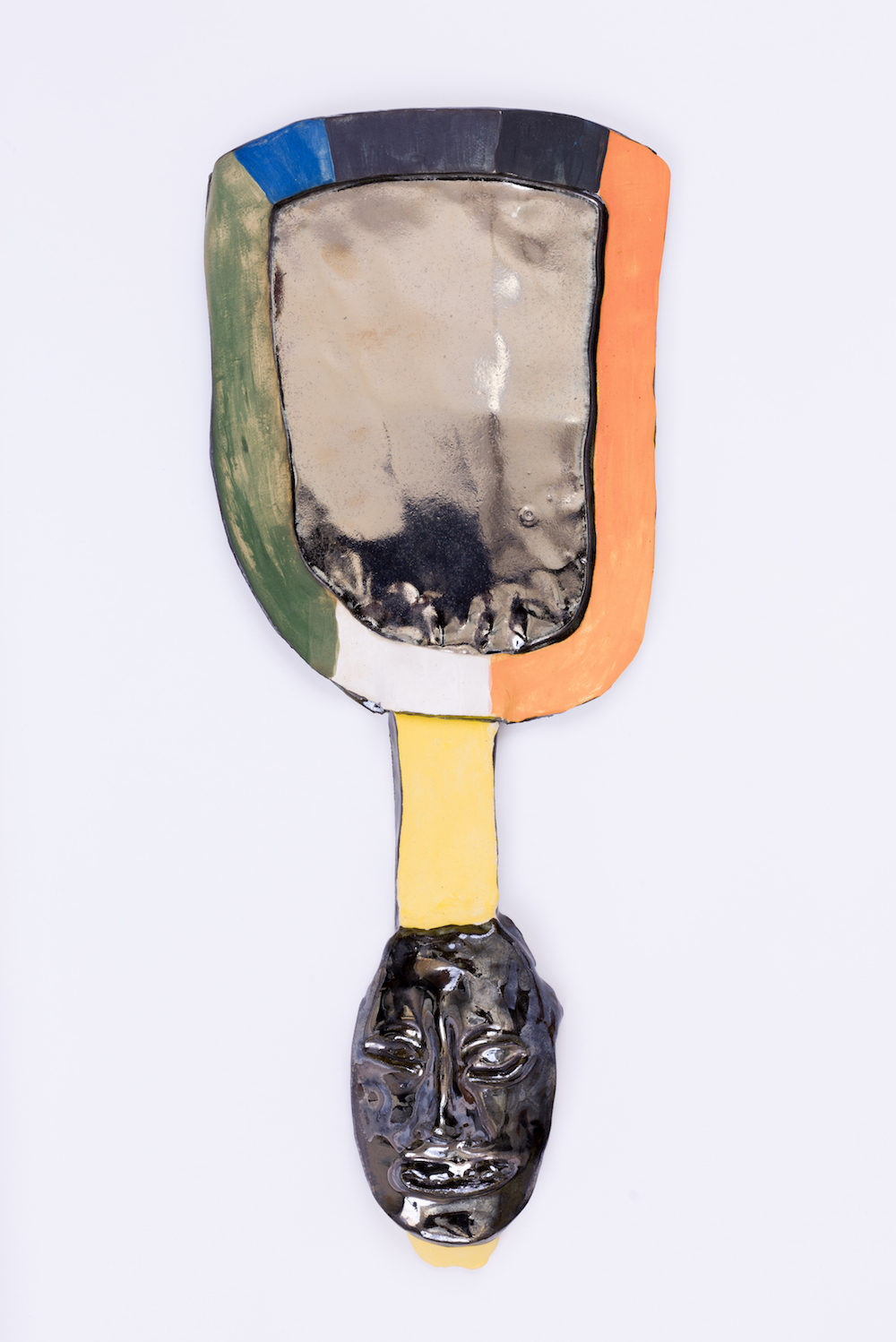 Exhibition
Daniel Long &
Alexandra Eastburn
Pamper Rooms
April 14–May 21
Opens
Thursday Apr 13, 7pm
Pamper Rooms will show new paintings and sculpture from Daniel Long and Alexandra Eastburn. Living and working together on site for six weeks, the two artists have created a series of environments within the gallery. A snake through the walls, alters and stalls. Pamper, a line of sight, co-ocurring horizons move down the hall.
Biography
Daniel Long received his MFA from the Visual Studies Program at Pacific Northwest College of Art in 2013. His work has been exhibited at Artist Curated Projects, Los Angeles, CA; Portland Museum of Modern Art, Portland, OR; ALL RISE, Seattle, WA; Portland Disjecta Contemporary Art Center, Portland, OR; Powerhouse Memphis, Memphis, TN; and The Outside Museum curated by Thousand Points of Light and PMoMA in Joshua Tree, CA. Born in Memphis, TN, Long currently lives and works in Portland, OR.
Alexandra Eastburn (b. in 1987) lives and works in Memphis, TN. She received her BFA at Memphis College of Art with an emphasis in drawing. Her works have been exhibited at the Garrison Art Center in NY, 166 Mott St, NY, NY, Glitch Gallery, Memphis, TN; and was selected to be a resident at Holy Underground in Baltimore, MD. She is currently the synth player for the band NOTS.
Documentation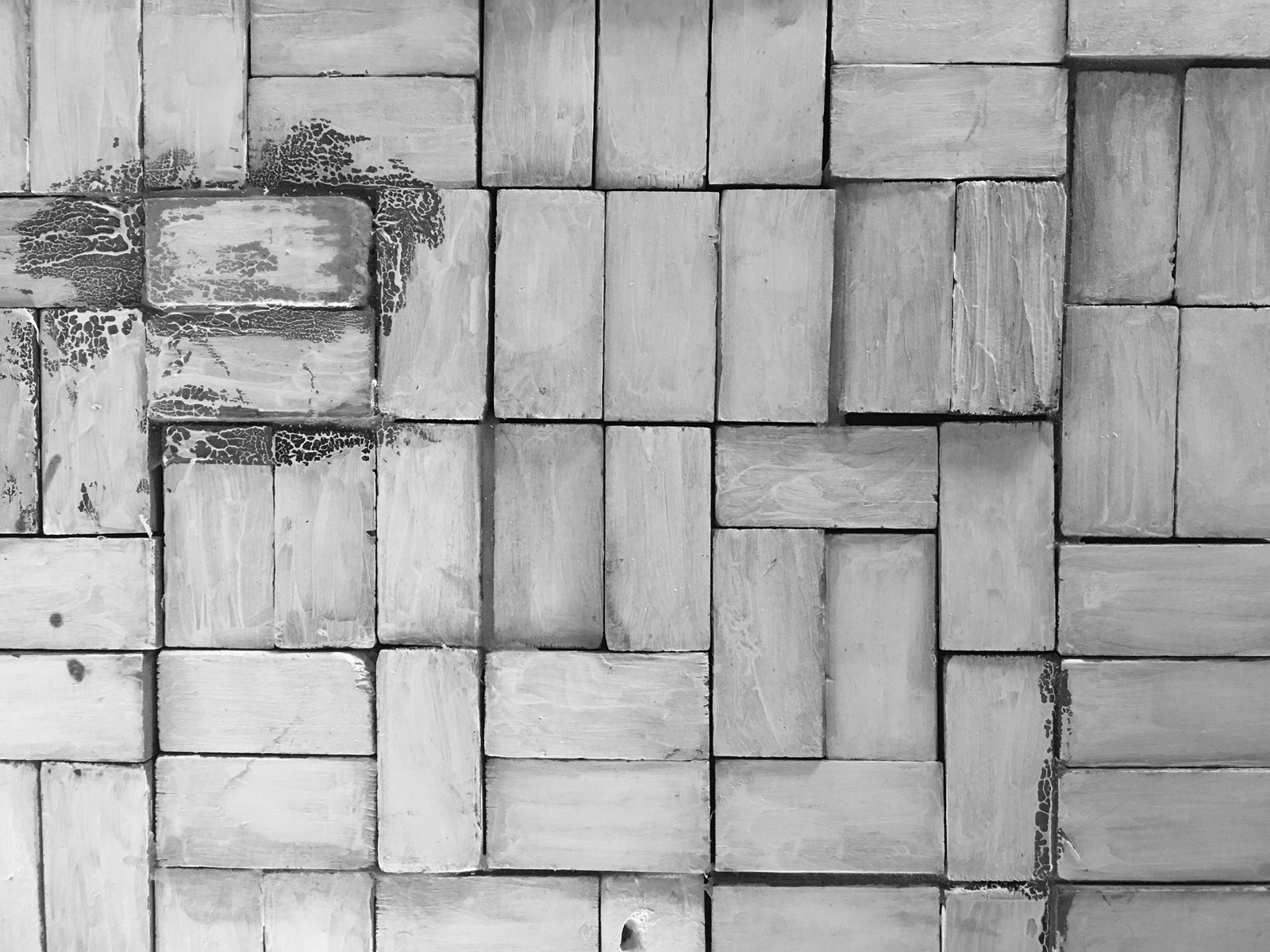 Exhibition
Aimee Goguen
Accidentally on Purpose
January 20–February 19
Opens
Thursday Jan 19, 8pm
This exhibition includes new video and sculpture and marks the largest showing of Aimee Goguen's work to date. As part of the installation, Goguen has included over 25 works from artists in her community. Each of these artists have collaborated with Goguen as performers in her video pieces. We hope that this exhibition speaks to the ways that art is always produced in community, that it does not appear discreet out of the void, but rather it is made through exchange, and floats on the stream of the collective unconscious.
With:
David Aguirre, Ryan Archambault, Keith Ballard, Math Bass, Sophie Boch, Alex Beauregard, Courtney Cone, Lauren Davis Fisher, Magnus Flowers, Ben Hall, Rollin Hunt, Owen Hutchinson, Alice Lang, Brooks AdaLioryn, Serene B. Loin, Aaron MacLachlan, Sarah Manuwal, Anna Másdóttir, Alison Peery, Mary Rasmussen, James Raymond, Rachelle Sawatsky, Cosima Schietekat, Tomas Seidita, Celeste Dupuy-Spencer, Joanna Swan, Patrick Braden Woody, Amia Yokoyama, Nena Zinovieff.
Biography
Aimee Goguen completed her undergraduate studies in Experimental Animation, and then received her MFA in Visual Art at California Institute of the Arts. Her work uses repetition, surface and orifice to explore the grotesque, the intimate and the sensual. Backdrops of videos become sculptures, gestures are distorted, stilled and blown up to become color fields and lo-fi textures are painstakingly produced as pixelated surfaces are rendered in thousands of hand carved and painted blocks of wood. She has participated in several group shows nationally including Protuberances at LAXART, LA, Things, Participant Inc, NY, Outside Museum, with PMOMA and TPL, and Hustle With My Muscle; Outfest, REDCAT, LA. Her animation work is part of the films, Queercore: How to Punk A Revolution, and William S. Burroughs: A Man Within. Goguen co-curates video showcase, After Glow with Harry Dodge.